How to create a page in WordPress? This could be a concerning question for the beginners who are trying WordPress for the first time or trying to create a page for the first time.
Not to worry. You are at the right place. Below we have a sequence of steps on how to create a page in WordPress.
A page in WordPress is one of the default pre-defined post types called "page". It is similar to another default pre-defined post type called "post". But there are some differences between them.
Pages are non-chronological content of your website which are mostly used to represent timeless information about yourself or your website. Whereas, Posts are chronological, timely contents that appear on the blog page of your website.
Parent-subpages relation can be created with pages but not with posts.
Categories or taxonomies can be used to sort the posts but not with pages.
How to Create a Page in WordPress
Moving on with how to create a page, below are the sequence of steps:
1. Login to your website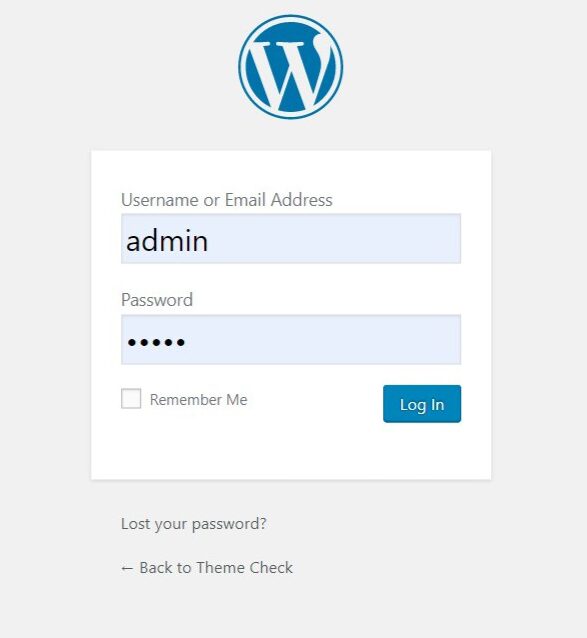 Go to your website's login page. For eg: http://yourdomain/wp-login.php. Enter the credentials for the administrator or an editor and hit the Log In button.
2. All Pages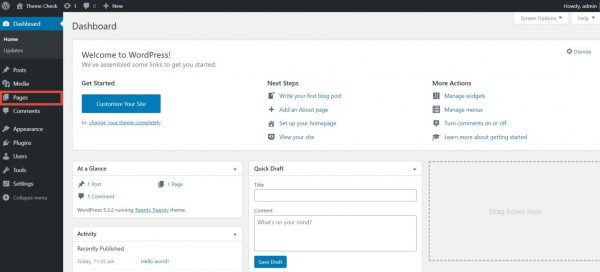 If you are logged in, you are in the WordPress Dashboard. This is the first screen that you will see when you are logged in as an administrator.
Here you will see the overview of the website. On the left-hand side of the dashboard, you will find navigation items. Click on the Pages menu.
3. Add New Page

After you click no the Pages menu, it will be redirected to the pages listing page. Click the Add New button as you can see in the above image.
This will take you to the brand new empty Add New Page page, which has the WordPress classic editor (now comes with Gutenberg, a block editor which is available as part of WordPress 5.0 and later versions) and all the settings for your new page.
4. Create a WordPress Page
Add a suitable title to your page. WordPress automatically converts the title into "slug". It is also called a permalink which is basically the URL of the page. Add contents through the block elements that Gutenberg provides.
At last, click the blue "Publish" button at the top right corner of the page. This will be available for the public to view the page but yet, not easily accessible.
So, let's add it to the menu to make it easily accessible. Got to Appearance >> Menus.
5. Create Menu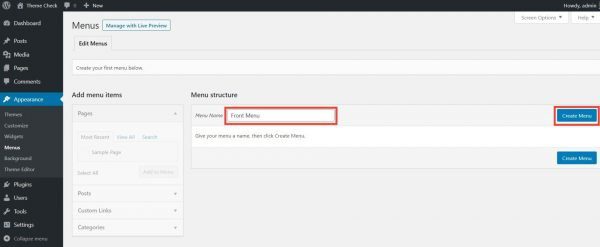 Give a simple name to the menu and click on the Create Menu button. A new menu is created where we can add menu items, the new page we created earlier.
6. Assign Menu Location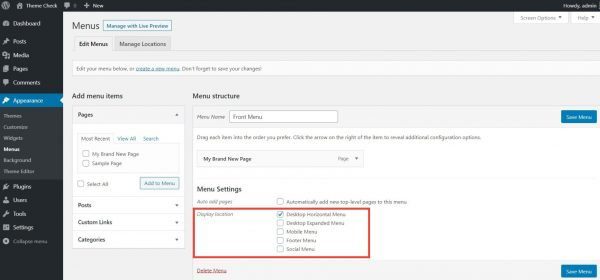 Select Pages, Posts or any other menu items that are available under Add menu items. Assign them to the Display location and hit the Save Menu button. The display location may vary based on the themes used and its design. This will make the pages as a menu item in front-end.
7. The Front-end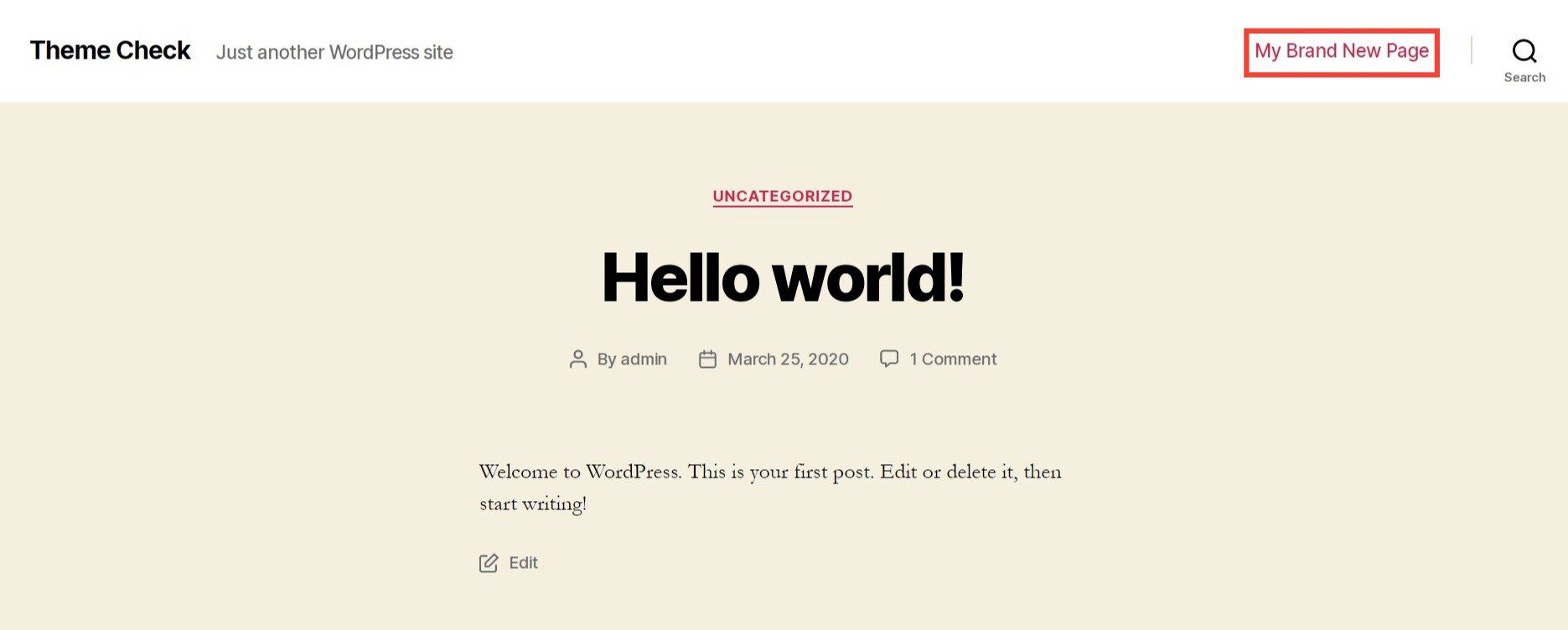 See, how the menu items assigned to the menu in the backend will appear in front-end. In this way, a user can go through pages with a click.
Conclusion
We hope this post on how to create a page in WordPress was helpful and will help you create some beautiful websites with just a click away.
Please leave your review from a comment box below or leave a question if you have one. We will always be available to help you and give back to the WordPress community.
We have some other awesome tutorials for you to move forward with your website. Please view some of our other blog posts here.